at McGee CDJR of Barre
McGee FlexBuy: Online + In-Person =
A Flexible Car Buying Experience
Finding a new vehicle can often be time-consuming, and many buyers in and around Barre, VT, understand the struggle of lengthy drives and multiple dealership visits. The McGee FlexBuy shopping experience offers a solution to these problems! You can now effortlessly develop a customized payment plan, obtain financing, assess your trade-in, and even enjoy home delivery without those tiresome trips to and from McGee Chrysler Dodge Jeep Ram of Barre. The digital platform lets you control your car-buying journey while saving precious time.
Customize Your Virtual Shopping Experience
Communication your way. Text, Chat, Zoom, FaceTime, or simply get an exclusive video tour of your vehicle, one of our specialists is here to help show you everything you need to know about your next vehicle.
Complimentary Home Delivery
Can't make it to the dealership to pick up your vehicle? We'll deliver it to your home or office. Take the stress out of getting to the dealership with McGee Flex Buy's complimentary home delivery process.

*See dealer for details, some restrictions may apply.
A Truly Flexible Buying Experience
FlexBuy is the stress-free and fully transparent way to buy or lease your next vehicle. You can choose to complete each step of the transaction online or in-person. We're proud to offer you a flexible buying experience that allows you to begin your deal from anywhere! Your progress is saved each step of way, so you never have to start over and waste time again.

Find your vehicle
Do you want to drive the biggest, most powerful RAM 1500 out there? Are you looking for an adventure-seeking companion like the Jeep Wrangler? Our online shopping experience lets you choose the best way to hit the road. Our online inventory includes everything available on our showroom floor. Browse options from the comfort of your favorite chair and pick your next model.
Start Shopping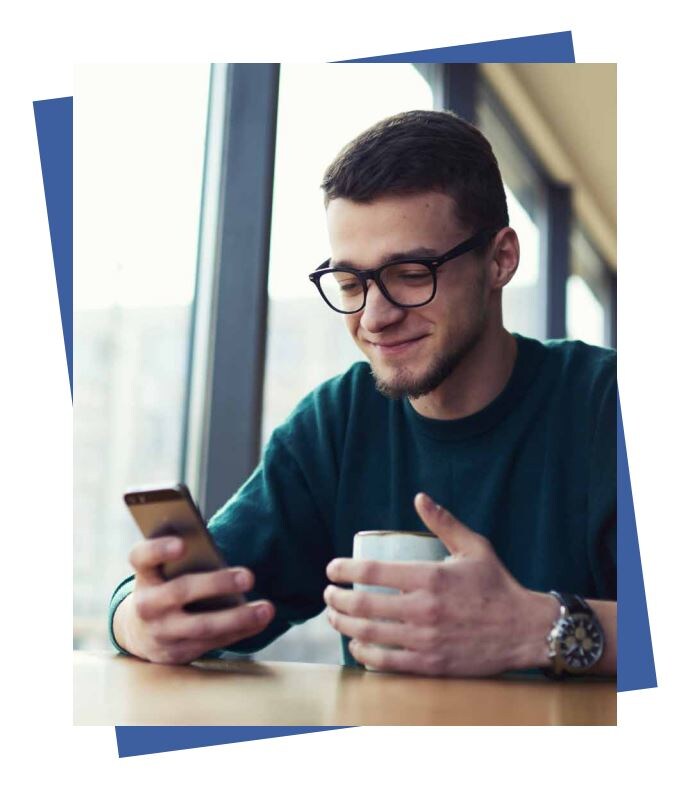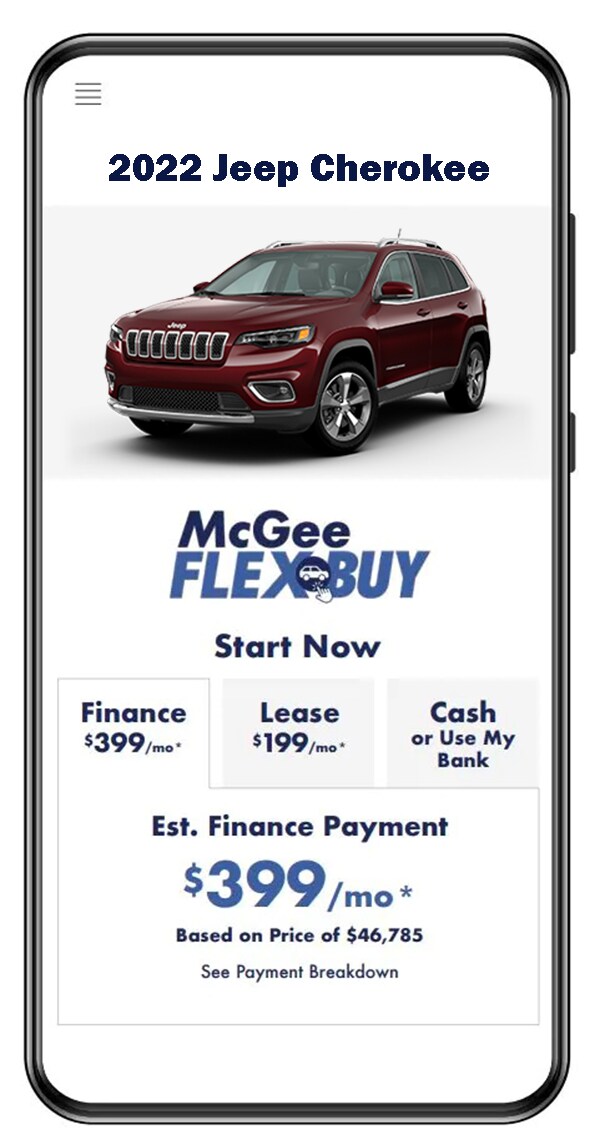 Flex Buy helps you customize your payment
Once you have the model you want ready to go, you'll need to look at your payment plan options. Your finance options don't require a trip to the dealership - learn more about loan and lease plans today. Experience complete transparency with the McGee FlexBuy real-time inventory listings, current pricing, and available payment options. We aim to offer a fully transparent buying experience, enabling you to make informed decisions at every step.
Find Your Vehicle
Value your trade, get a quote and get pre-approved!
What do you want to do with your current vehicle? Get the most value for your trade-in with the Kelley Blue Book Instant Cash Offer. Redeem your instant KBB cash offer at any McGee dealership location, even if you decide against purchasing a new or used vehicle from us.Use the online application and make the wait feel easy!
Value My Trade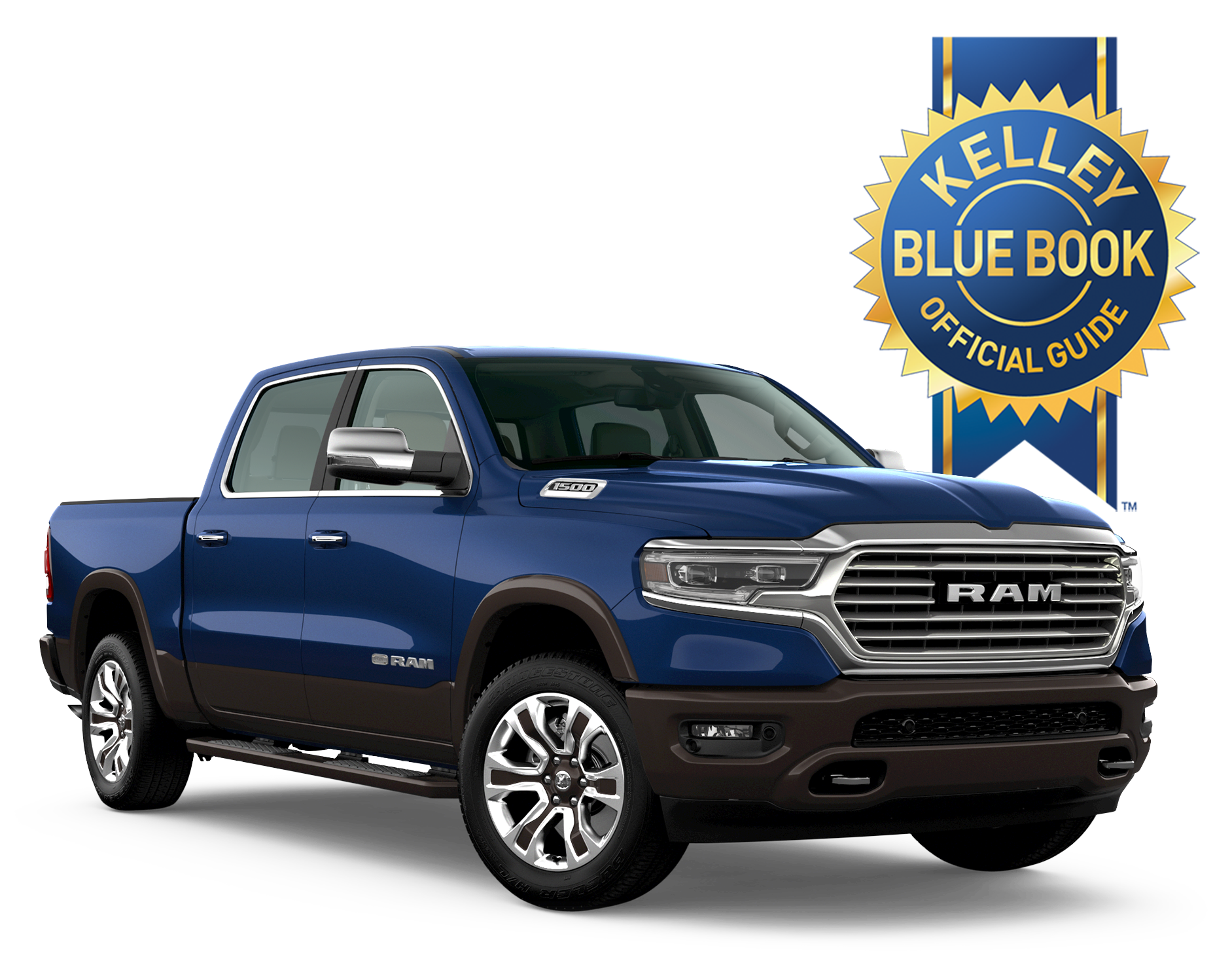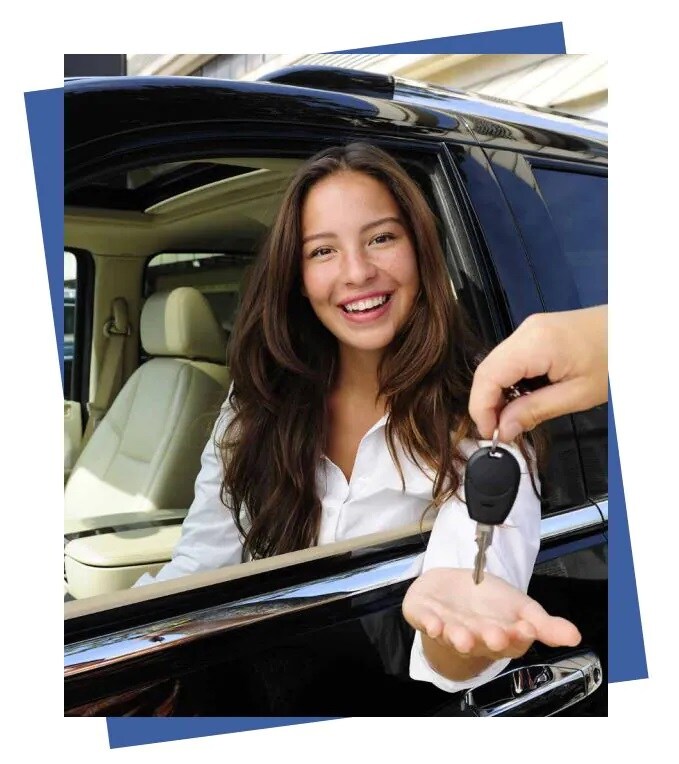 We bring the test drive to you
Wrap up the FlexBuy process by scheduling your test drive with our team. McGee FlexBuy puts you in control and makes scheduling a test drive at your home easy. It streamlines the process, ensuring you can experience the new car you like without visiting the showroom. We'll find a time and date that works for you and help you discover the joys of your new vehicle without asking you to spend hours at the dealership! We can't wait to make your life easier with the FlexBuy process!
Schedule A Test Drive
Receive complimentary home delivery
Utilizing our complimentary home delivery service reduces the stress of visiting the dealership. McGee FlexBuy allows customers to have their new vehicle delivered directly to their home or office, making the car buying more convenient. Choose our home delivery service with McGee FlexBuy, and have your vehicle delivered up to 200 miles away without extra charges, offering a simple, quick, and adaptable solution for your car-buying needs.
Find My Next Vehicle