Vermont Vehicle Lease Return Center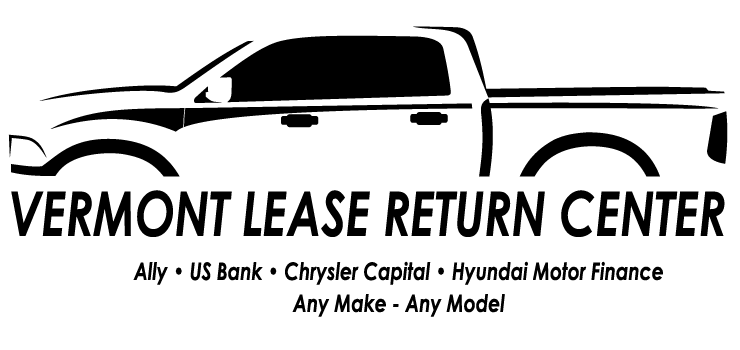 Due to record high demand for quality pre-owned vehicles our Vermont Lease Return Center has been active helping customers end their leases.  If you have a lease expiring in the next few months or may exceed your mileage limitations, it may be in your best interest to explore potential early lease termination opportunities.  Our team of lease return specialists understand the process and are happy to help you explore your options.  Many customers never take the time to explore all their options.  This can result in potentially paying more than you need to at lease end, or ignoring potential equity that could be unlocked in your current lease.
For some customers that decide they want to keep their lease when it ends, let our team assist you with the paperwork and any financing you may require.  We take care of working with your lease company to secure the title, provide the financing and do the necessary state motor vehicle paperwork.  We are happy to assist, just give us a call or drop as a note using the form below.
LET US ANALYZE YOUR LEASE
YOU HAVE OPTIONS!
Return your vehicle directly to Midstate.  We are authorized to accept lease returns from US Bank, Chrysler Capital, Ally & Hyundai Motor Finance regardless of make or model.
For many other lease companies, we can help you terminate your lease.  You have options, our Lease Return Center in Barre, Vermont will help you figure out the best option for your individual circumstances.
YOU HAVE QUESTIONS?
When the lease expires, do I have to return the car to the same dealership?  Can I get out of a lease before the termination date?  If my vehicle is worth more than the lease end value (residual value), can I get the difference in cash?  Is there away to avoid paying excess mileage if I go over my allotted mileage allowance?  If I have body damage to my leased vehicle, can I turn it in instead of fixing it?  What is considered normal wear and tear?  Can I get into a new vehicle and keep my payments the same or less?  I want to keep my car at the end of the lease, but I need to know how to finance and get it registered, can you help?
LET US HELP YOU.
Our team has helped customers escape excess mileage charges. We have saved customer from wear and tear charges. For some, we have put cash in their pockets, over an above their lease value, by helping them exercise the purchase option on their leased vehicle. By letting Midstate's Lease Return Center help, we have made the process easy for many customers and for some saved them on mileage charges, excess wear and tear or disposition fees. For many, it was the ability to terminate their lease early and not be obligated to continuing payments, thanks to our Lease Return Center team.
If you have a lease expiring soon, you owe it to yourself to contact our Lease Return Center. Don't make a financial blunder, leaving unlocked equity that could have been in yours. Let our team help you explore your options.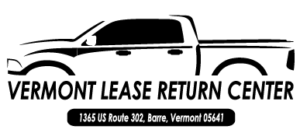 SAVE TIME
Let our team help with the legwork. Give us a call us at 802-479-0586 / toll free 800-340-0101, or save some time and complete the Lease Termination Options Form below and we will reach out to you.
Lease Termination Option Request
We would love to hear from you! Please fill out this form and we will get in touch with you shortly.
How does your vehicle measure up?
Ally Smart Lease®
From Ally's website "…if you plan to return your vehicle, you need to know about wear. That's because mileage and the overall condition and maintenance of the vehicle are your responsibility. Excess mileage and wear can result in added charges at the end of your SmartLease agreement. The following information is intended to help you avoid any excess mileage and wear costs.".
Discover more by downloading Ally's guide to vehicle wear HERE.
Chrysler Capital™
Chrysler Capital states "It will be necessary to schedule a pre-inspection to determine wear and use on your vehicle. Pre-inspections help you maintain control by eliminating any surprises on your final bill. We work around your schedule to provide a free and easy assessment of your leased vehicle's wear, allowing you time to contact your originating dealer for any necessary repairs."
Discover more by downloading Chrysler Captial's guide to vehicle wear HERE
Hyundai Motor Finance©
Hyundai Motor Finance advises customers "Self-Assessment provides estimate only and is not binding. Final wear and use charges will be determined through a formal inspection performed at your Hyundai dealer after vehicle turn-in. Estimates do not reflect state sales tax"
Discover more by downloading Hyundai Motor Finance's lease end guide HERE
US Bank®
US Bank mentions that "A statement will be mailed after the return of the vehicle that may include amounts still due on the lease account, excess wear charges, excess mileage fees, termination fee, and other applicable taxes and charges."
Discover more by downloading US Bank's lease end guide HERE
Let the team at Midstate's Lease Return Center in Vermont take the worries off your mind , call us today.